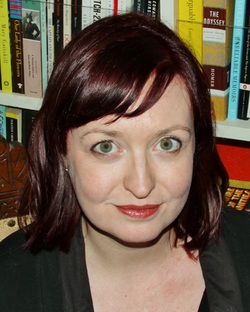 Photo by Peter W. Slattery
Cassandra Lewis is an award-winning writer. She has contributed to ten books and several literary journals.
Her plays have been produced in London, Dublin, New York, Chicago, San Francisco, Los Angeles, and a few other places in the US, Canada, and England and published in numerous
Best Of
anthologies.
Lewis was recently described as one "of our finest playwrights" by Lawrence Harbison, editor and columnist who was in charge of new play acquisitions at Samuel French for over thirty years and former member of the Drama Desk Nominating Committee and Outer Critics Circle.
Lewis is the author of
Literacy Is Power
and was commissioned to write
The NYC K-12 Resource Guide: RRR You Ready?
about environmental literacy, which is available on the NYC.gov website. Some of her plays and excerpts of her plays have been published by Applause Theatre & Cinema Books, Smith & Kraus, International Centre for Women Playwrights, and Editions Bibliotekos. Her award-winning play,
Marked,
was published in
The Best Plays From The Strawberry One-Act Festival Anthology
. Her short play,
Waiting for a Fix
, was published in
The Best 10-Minute Plays
.
Other publishing credits include:
Boston Literary Magazine
,
Stanford Social Innovation Review, Fractured West, Weave Magazine, The Dirty Goat, Apparatus Magazine
,
Annalemma, On The Premises
, and she has received numerous "additional reporting" credits in the
Village Voice
.
Lewis earned an MA and an MFA in Writing from New College of California and a BA in Forensic Psychology from the John Jay College of Criminal Justice in New York.
In 2006, Lewis completed The University of Iowa's Irish Writing Program in Dublin, Ireland. Her play,
Two Women on the Shore
, was selected for the Play Lab at The Last Frontier Theatre Conference in Valdez, Alaska in 2009 and was given a full production at the conference in 2010. She studied under Marsha Norman at the Southampton Playwriting Conference in 2010, where she received the Southampton Playwriting Award. She was selected to participate in the Kennedy Center Summer Playwriting Intensive in 2011 and Donald Margulies' workshop at Yale University Writers' Conference in 2013, though she was unable to attend.
Day jobs that have inspired and informed her writing include her work with maximum-security prison inmates, a Juilliard-trained Hollywood actor, addicts, homeless and formerly incarcerated individuals, trauma survivors, and high-risk youth.
She is a member of the Dramatists Guild and PEN America.
---